Email Marketing and Online Newsletters
LET US CREATE AN e-mail marketing program to help you build your business!
Stay at the top of the mind of your customers by sending professional-looking personalized e-mail campaigns that you can create in minutes!
Direct email marketing is an inexpensive way to reach the maximum number of people in the shortest amount of time. However, you may find yourself too busy to get it done, we are here to help!
We have have the knowledge and ability to create an email marketing campaign that will help put your message across to your customers and prospects in a positive and informative way.
Costs
The cost of sending out an email campaign depends on the quantity of email addresses you want to send to and how often.
We charge by the hour ($100) to design a template, for use of the campaign as well as writing the code, programming easy sign up for your website.
The cost for the email blast is $5.00 set-up plus .01 cents for each address. We will send you reports of the campaign for the following week.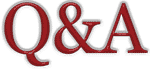 Be careful, just because email campaigns are easy and fast, it is serious business. Spam is serious business. So serious, in fact, that it sometimes results in expensive lawsuits. Be aware of CAN-SPAM Laws. If you're a thinking about doing email campaigns, maybe you recently started an email-marketing project for a client—or, worse, your boss—who told you, "Look, we're not spammers here, so we don't have to worry about those CAN-SPAM laws." Next time, go to this link and print this page out and quietly put it on their desk.

Obviously, you should never, send emails to a purchased list or even your account list. People receiving your emails, must be invited and choose to "OPT-IN" before receiving them. There are other subtle mistakes that can get you into trouble as well. Whether it's simple, human forgetfulness that caused you to leave out a physical mailing address in your email footer or the innocent misuse of the word "free" in a subject line, it's easier than you might think stopping your campaign fast in its tracks. Do some research on this, before designing and planning your next campaign.

CAN-SPAM
The CAN-SPAM act is the best place to start. Understanding the rules laid out in this landmark act of 2003 is the essential first step to sending a clean campaign. Consult your lawyer. Just learn these rules, because they are the basis on which you can get sued.

ISPs Have Rules, Too
Unfortunately, the rules don't stop at CAN-SPAM. If you send bulk email, even if its permission-based, to recipients who have email accounts at major ISPs, you need to abide by the ISPs' rules too.
Know Where Your Email is Going
Many countries have different spam laws, which means that, even if you're sending from the United States, if your email goes to Europe, Canada, the United Kingdom or Australia, then you have to abide by different regulations. Even sending to and from certain U.S. states, especially California, entails different rules. The bottom line is that if you're sending to or from these territories, you should make sure you know their specific rules or consult with a lawyer who knows them.